Update!
New hat and t-shirt!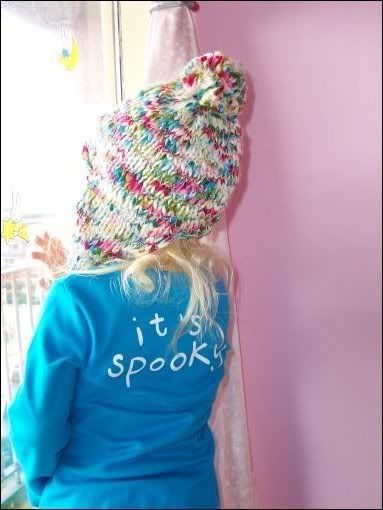 A few weeks ago I inherited a very old Steiff teddybear!
The previous owner is still going strong but she thought I shouldn't wait, and have him now :)
He goes very well with my Edwardian nightie!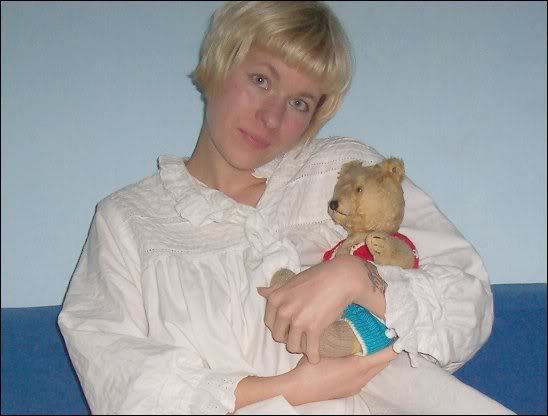 And yesterday we baked Halloween cookies! This one's meant to be a witch! :D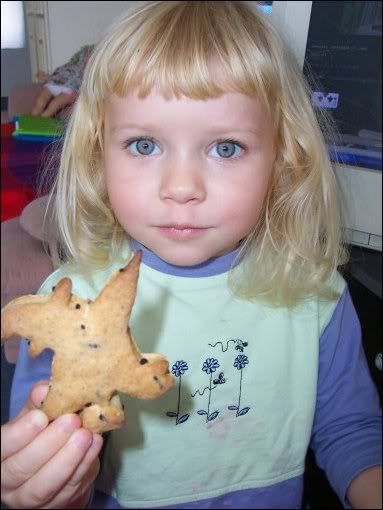 The bat ones were better but we ate them before I thought of taking pix!